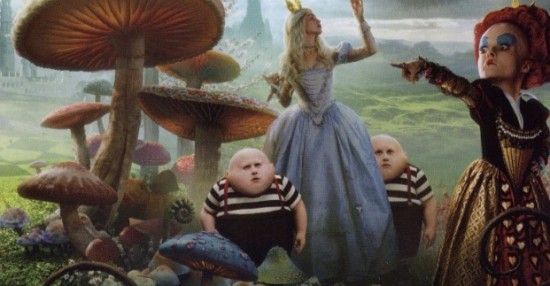 A new magazine scan gives us a glimse of Alan Rickman's Caterpillar, the characters all look amazing, I cannot wait for the movie!
From
http://www.slashfilm.com:
"The full-page image comes courtesy of Deviantart user
Nate Lestrange
who appears to have scanned it from a magazine (I'm guessing the official zine of
Disney
club D23, but it's not entirely clear) while the Caterpillar close-up, I searched out and found at the Photobucket page of
NBXZero
."
If you've been following the
Mad Hatter Fanpage on facebook
, you know they're releasing something new tomorrow, possibly a better version of this picture, or maybe a new trailer? I'm hoping maybe a clip of the a Danny elfman track from the movie, that would be amazing! We'll have to wait until tomorrow to see what it is!